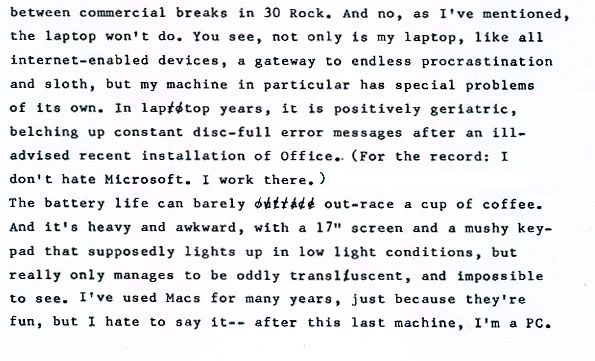 That was one of those typecasts that needed revising, but, well, I typed it, and I don't have any Wite-Out. Was it clear that the laptop I am bitching about is a Mac?

Forgot to add, isn't it soothing to ponder Nano technology (or lack thereof), or one's next typewriter acquisition, instead of thinking about the U.S. economy tanking like the SS Andrea Doria? Whenever I catch wind of the news, I just close my eyes and think about fountain pens.

So, I'm wanting to know which of you all are taking on the Nano beast this year. Am I the only scallywag who isn't typing mine?