I recently ordered a pink Pelikan Pelikano from Pear Tree Pens (that's a lot of p's...) and it just arrived today.

Naturally upon arrival it picked a fight with my current and only other fountain pen, the Lamy Safari, which was documented on Myndology notepaper as follows: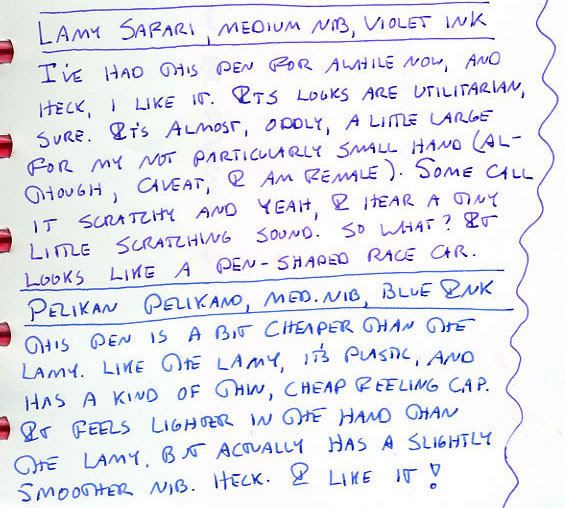 Update: Not long after purchase, the Pelikan Pelikano developed a crack in the barrel (I didn't drop it, so not sure how this happened) and the cap no longer stays on securely. As one might expect, this resulted in a pink ink disaster in my pen case. It goes without saying that I have since soured on the Pelikan.